About Omaha's Hair Choice
I'm Peggy, owner of Omaha's Hair Choice since 1985. I've spent most of my career as a hairdresser helping clients feel more confident about themselves by helping them create a style that accentuates their beauty. I also love pampering those who do so much for others, and teaching clients of all ages the strategies for how to look their best. Even with the responsibilities of owning and managing a top salon, I still am an active hair designer with a wonderful group of loyal clients.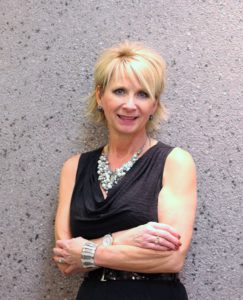 EDUCATION
We are a team committed to continuing education and knowledge of trends that change with every season. Each new stylist has been mentored by a more advanced stylist for 6-9 months to insure the highest quality of service. We represent an accumulation of years of experience. Therefore, we have levels of pricing.
SERVICE
In addition to delivering exceptional results, we believe that the way we treat our customers sets us apart from our competitors. We will give you a call, text or email to remind you of appointments, and another call following any color or permanent wave services to confirm your satisfaction.
In addition to customer service, we are dedicated to service to our community. Our annual canned food drive has raised more than 25,000 lbs. of food for the Salvation Army and area food banks. We've also been proud to support the Juvenile Diabetes Foundation and initiatives that provide school supplies for local students and teachers.
LOYALTY
If you're a returning client, we want to thank you for your business and your friendship, and we want you to know that you are automatically enrolled in our loyalty program. Global rewards are accumulated each visit on services and product purchases. You are able to use you Global Rewards on Make-up, Make-up brushes, styling tools, skin care, nail care, ALL hair care (even gift sets) and services EVERY visit.
OUR MISSION STATEMENT
As a team committed to extensive training and the pursuit of continuing education, we will build a loyal clientele by providing extraordinary value through our expertise, creativity, and exceptional customer service.